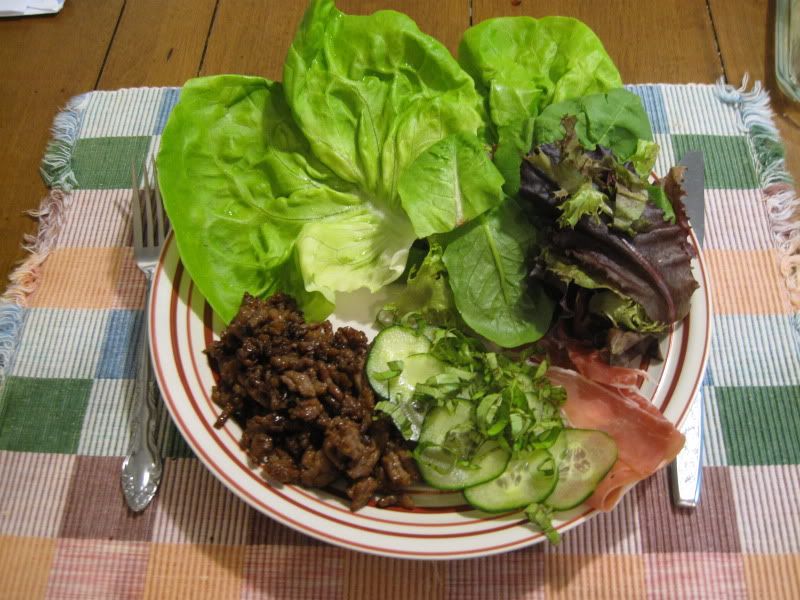 Vietnamese Banh Mi without the bun, as a lettuce wrap
You can find the recipe
here
. This made the kitchen smell amaaaaazing! I used prosciutto ham, and basil from my garden.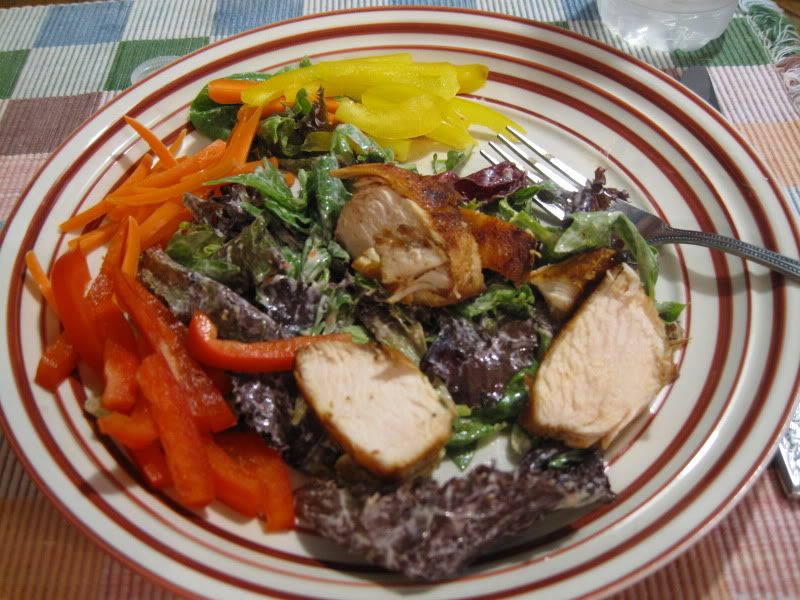 Grilled Chicken with Creamy Harissa Dressing (Oops! I ate half the chicken before I remembered the camera)
The recipe is
here
. Next time I will marinate the chicken in the yogurt dressing.
And last but not least, cause this meal was so yummmmmyyy, I made it twice this week!
Chipotle Grilled Flatiron Steak with Salad and Avocado
This was a recipe from the Pioneer Woman website. I've had good results with just about all her recipes. Her food photography is excellent, and her writing always makes me laugh. You could make this with a skirt steak or flank steak, like she recommends too, but flatiron is much, much tenderererer. I did make a couple of changes to this. I didn't dress the salad with the mayo combined with the can of chipotles. I just used bottled Ranch dressing that I doctored with some Chipotle Tabasco. And I left off the red onions (yuck!)
You can find the recipe
here
.