Last night for supper I had Grilled Halibut with tomato and avocado salsa, and corn on the cob. I had tomatoes and a ripe avocado, and I had seen some nice halibut at the local "boutique" grocery store. So I just Googled "Halibut tomato avocado recipe".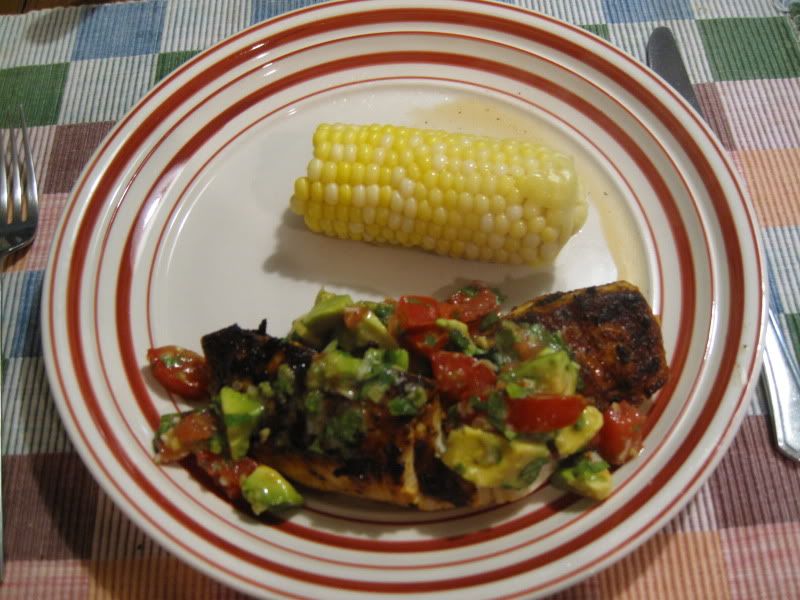 Here's
a link to the recipe
. I used Halibut fillet instead of steak, and since I don't like my food too spicy, I used a Poblano pepper instead of a Jalapeno.
Coming soon: Pictures From Another Walk