I bumped my walk up to 2 miles this week, so I thought I would bring you all along with me again. It follows a completely different course than the 1.5 mile walk I've been taking for a while, that I showed pictures from last week, so there is plenty to see. I am having no problem keeping up with 2 miles, so I'm thinking it won't be long before I make it to three!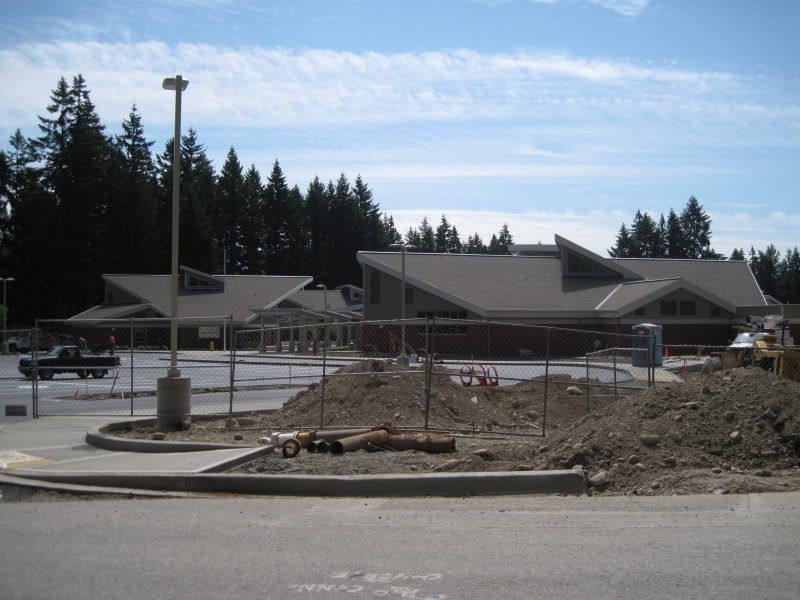 Right around the corner from our house, at the start of the walk, is an elementary school that has been under construction for quite a while. It's a typical example of local architecture, with its asymetric, triangular gables.
From there, the walk starts going downhill. Which is fine, but it does mean that I will eventually have to go back uphill.
For one long section of the walk there is a great view of Mt. Rainier. It was a bit of a cloudy day, so it looks like it is floating on the clouds.


More downhill. It's a good thing there are sidewalks on this part of the walk.
Looking back in the opposite direction
Around the corner is the start of a gradual uphill climb.
It's kind of a busy street here, less residential, and no sidewalk, so I have to walk on the verge.
Which is not always easy, because in some places, there is a ditch full of trash and rocks.
I pass this cute old house. It has a lot of character.
Foxgloves grow wild everywhere on the roadsides here in the PNW.
I pass a couple of gravel driveways, which I can't resist taking pictures of.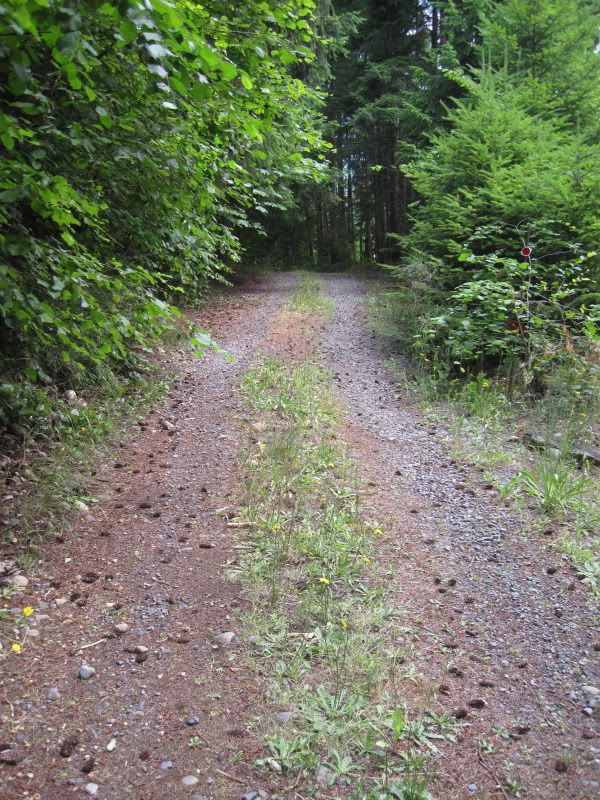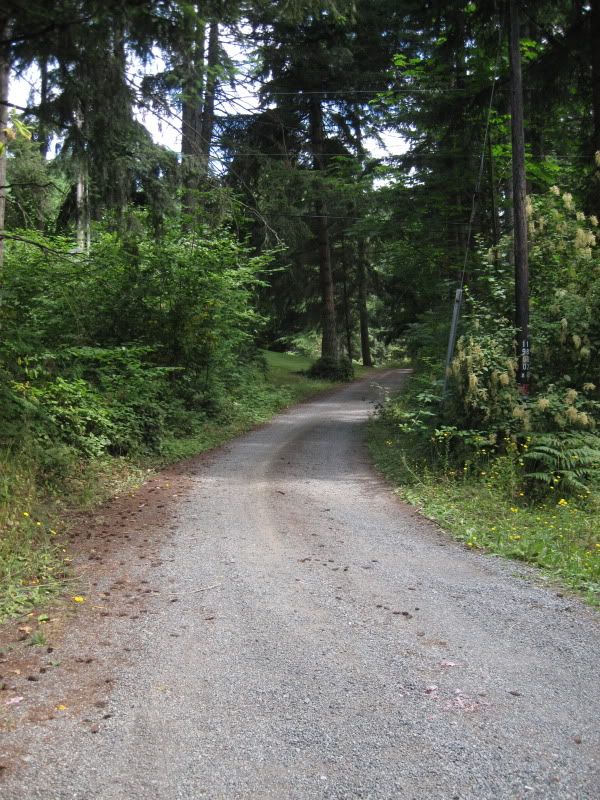 This one is paved, and fortunately, the house at the end of it is for sale.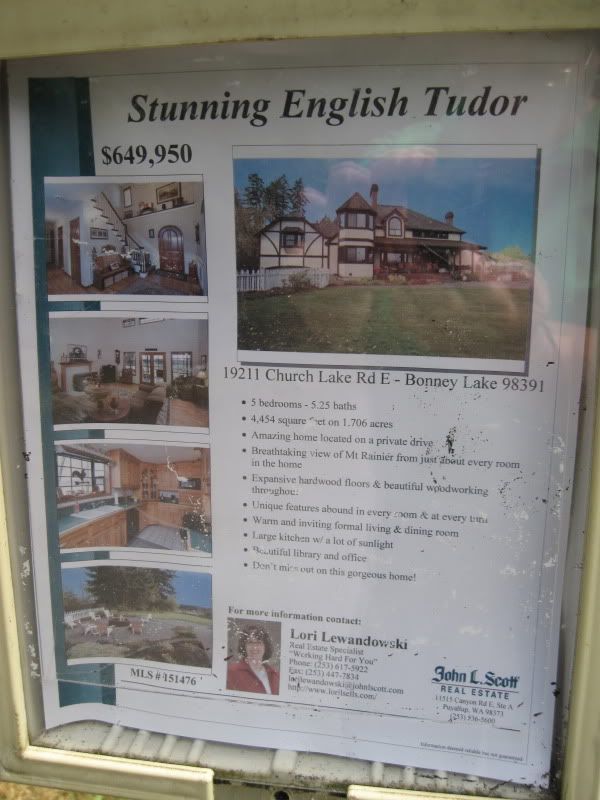 So that alleviates the mystery.
Toward the end of the walk is another view of Mt. Rainier. In this picture it has a lenticular cloud formation over it.
You can read about lenticular clouds
here
. And see more amazing photos of Mt. Rainier with lenticular clouds over it
here
.
Getting close to the center of town, there is a mini-park/garden with a statue made from wood, of a man fishing.
The garden has roses (probably Knockouts, judging by their lush foliage), summer- and winter-blooming heather, Nandina, and oakleaf hydrangeas.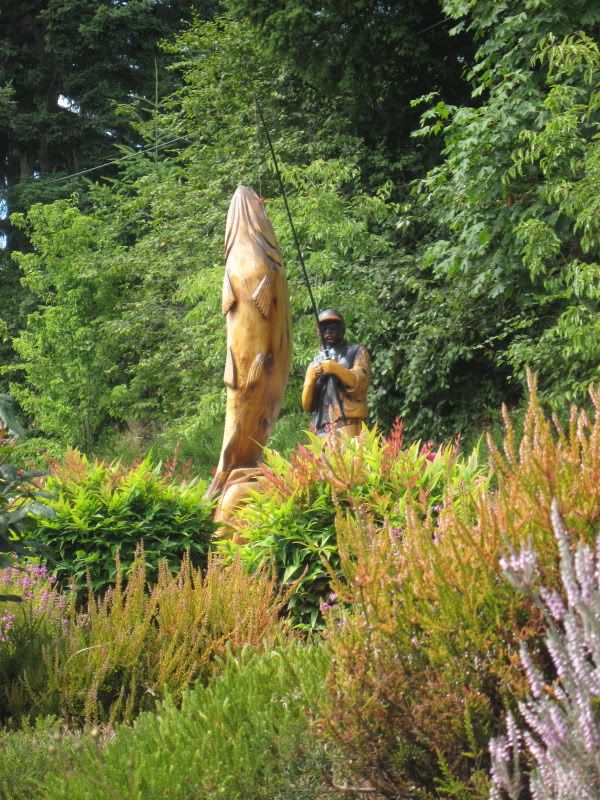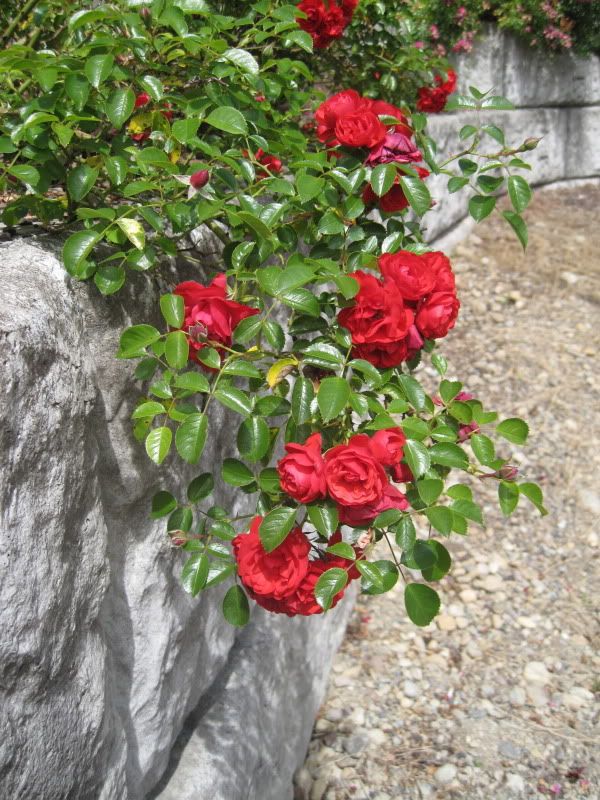 This plaque tells what the little park commemorates.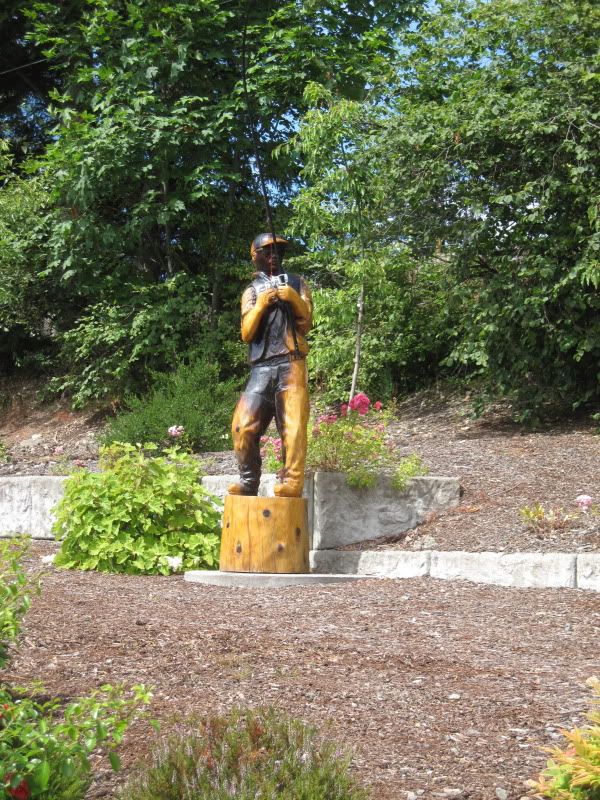 By this point I'm pretty close to prostrate as well.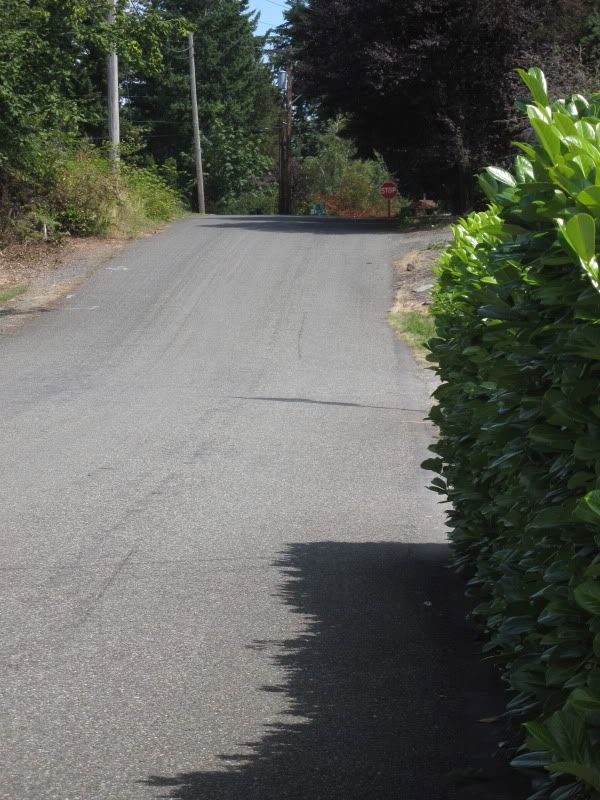 Around the corner is another little rise, and then I'm home!
I hope you enjoyed coming on this walk with me.