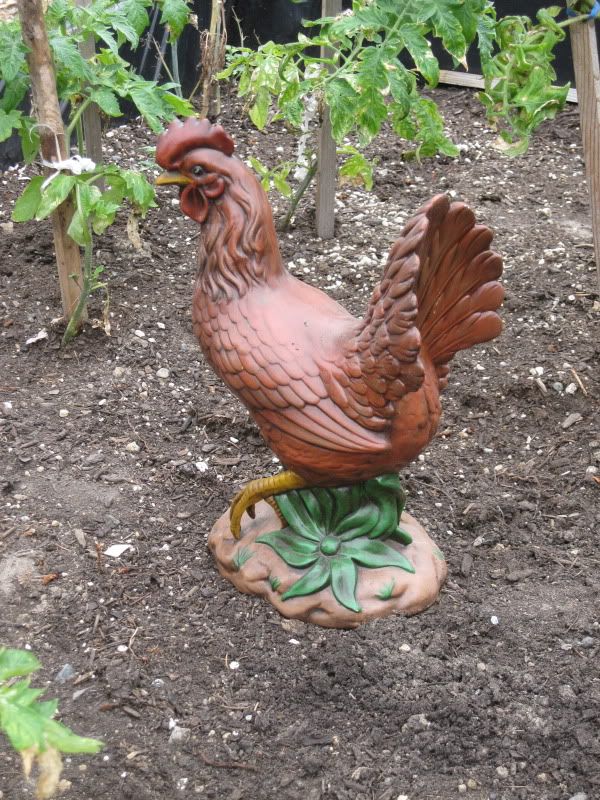 This chicken was in one of the raised beds in our community garden, which I pass on my walk.
I've again bumped my distance up this week. Actually, I started off doing 3 miles late last week, and this week went up almost to 4 miles! So the pictures I have to show today are from both walks. It was cloudy one day, and sunny another. Pretty typical PNW weather.
Last Saturday my husband Nigel came with me on my 3-mile walk, and once we were home, he suggested the walk might be even more interesting if next time we walked it in the opposite direction. I suspect that this had something to do with the fact that if we do that, we will end up at the local Dairy Queen at the end of the walk, instead of the beginning. But I thought it was a good idea.
This walk takes me around the small lake (more like a pond) that my town is named after, and then into the center of town (A word of warning: it's very small.) There's a lot to look at, but I hope no one finds it dreadfully tedious.
On my way to the lake I pass this large stand of ferns. They are a native fern, I forget the name. They grow everywhere in wild spaces, and unlike our native sword fern, they grow very tall. Over my head, in fact!
I have a few of these trying to grow in my garden, but I've been trying to eliminate them. They are very aggressive spreaders!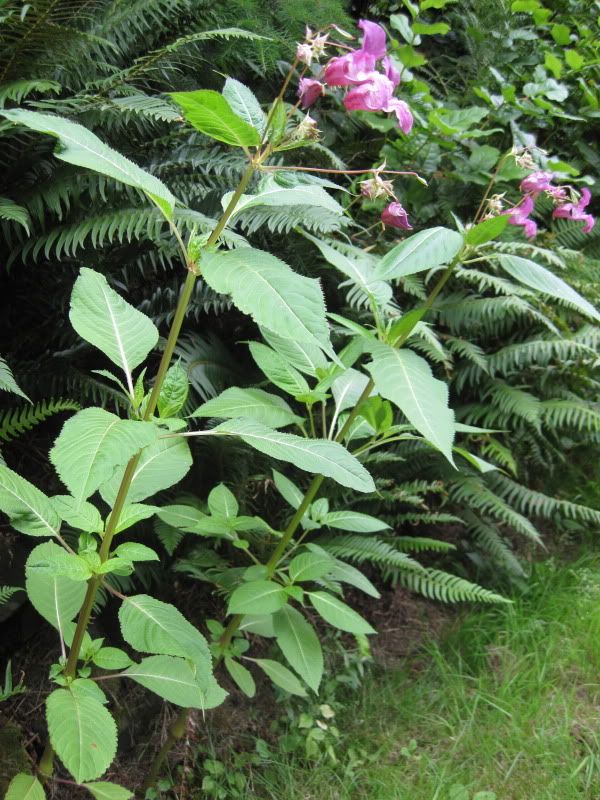 The first few times I passed these flowers at the roadside I thought they were foxgloves. But then I got a closer look the day I brought my camera.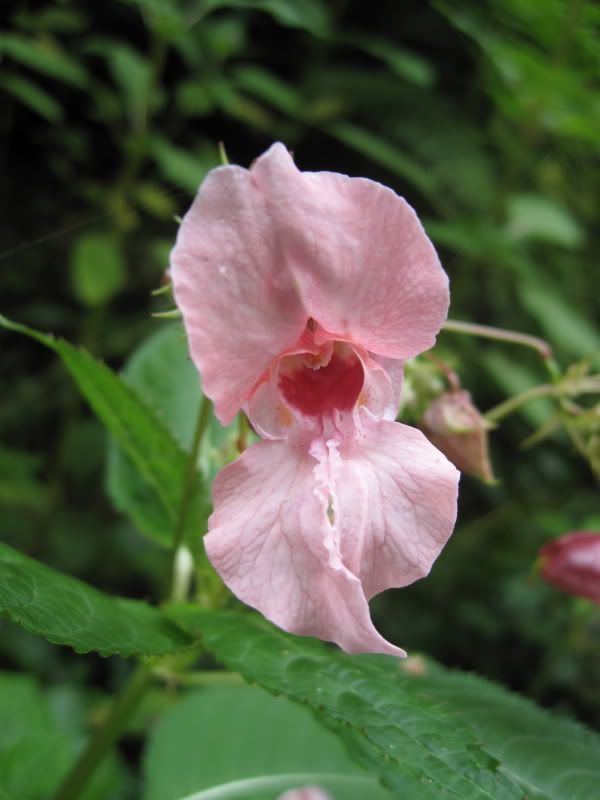 Were they maybe some kind of monkey-flower, I thought.
But then I got a good look at one from the side. Not monkey-flowers.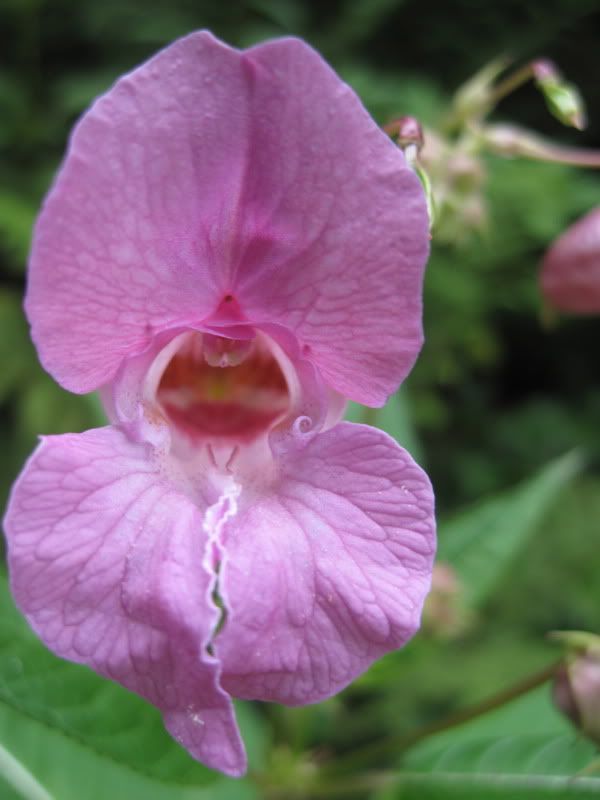 They were in a couple of different shades of pink and lavender.
I'm thinking they are some kind of wild or naturalized impatiens, like jewelweed/touch-me-not. I used to have a large stand of the native wildflower
Impatiens capensis
in my back yard in Massachusetts, and that's what the flowers remind me of. So a little research has led me to conclude this is probably
Impatiens glandulifera
-- very pretty, but a Class B noxious weed in Washington.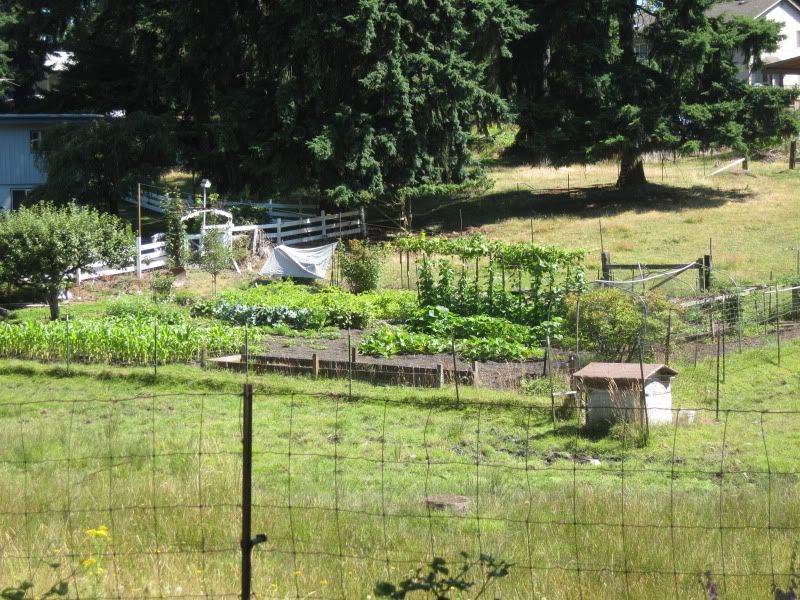 Just a little further on, I pass this large open field, with its wonderful vegetable garden.
And in another open field on the other side of the house: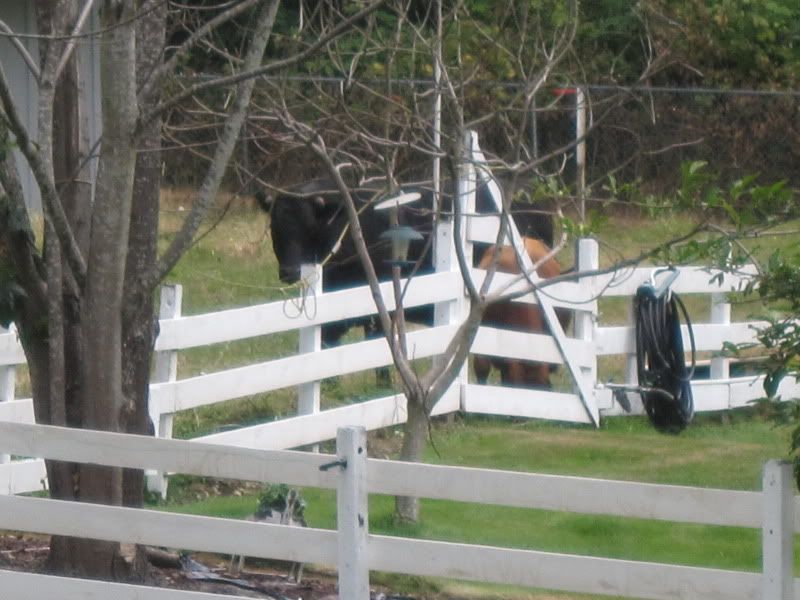 I really had to zoom to get this picture. Often they are right out by the road. An absence of udders leads me to think they are both bulls, but I'm not a farmer, so I could be wrong.
We've reached the road that rings Bonney Lake. It's a one-way, with room for only one car. And lots of up and down.
And curves.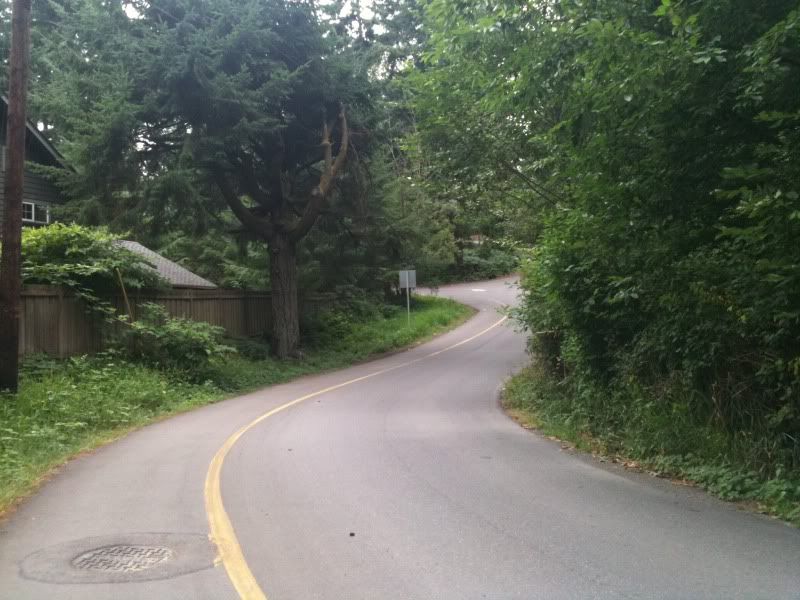 I like that it also has a delineated walking path on the left-hand side for pedestrians and joggers.
It has plenty of mysterious gravel driveways.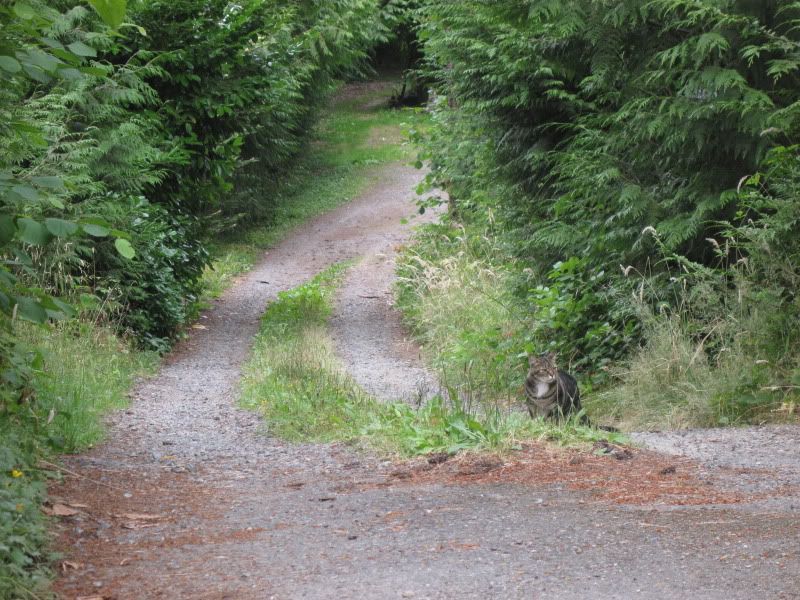 This one has a welcoming party.
I detour briefly off the road to check out the lake's public access area.
There was an old fella with a fishing pole who greeted me and then tolerated my creeping around with my camera.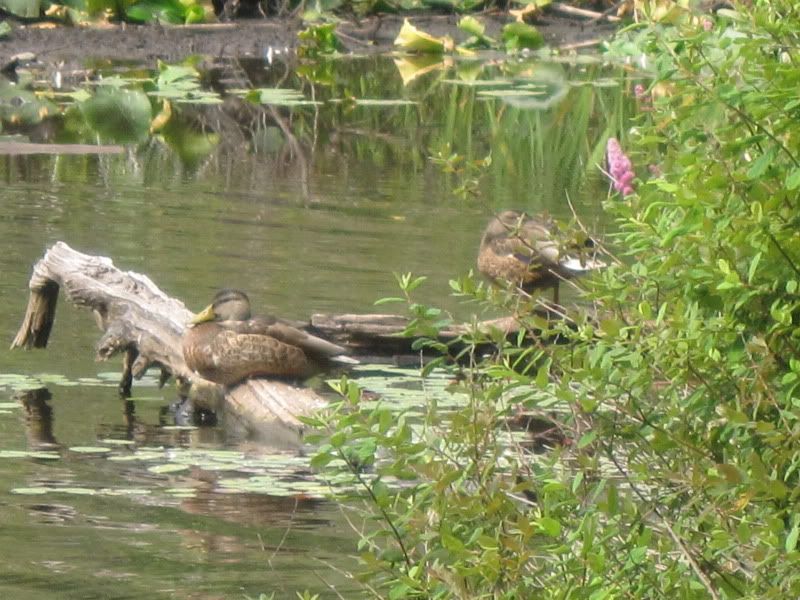 Some ducks were resting on a piece of driftwood.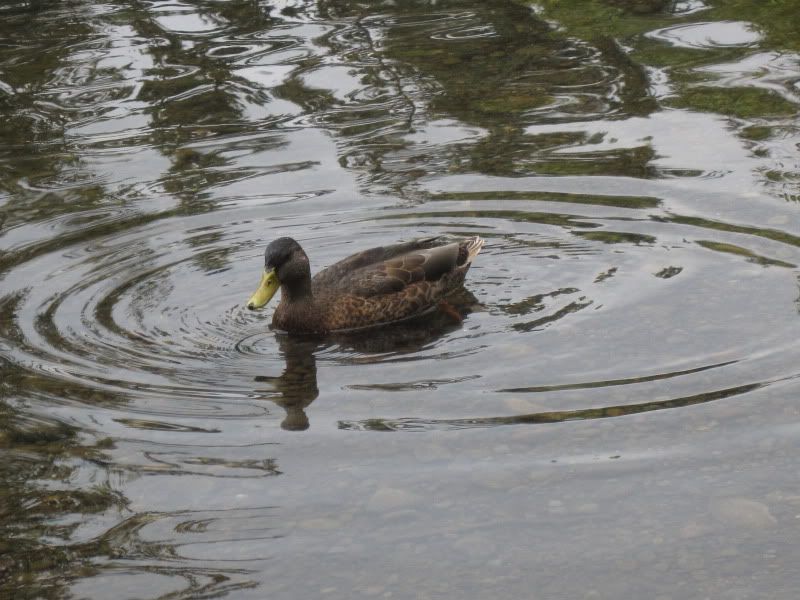 This one came closer to check me out. Did I have food?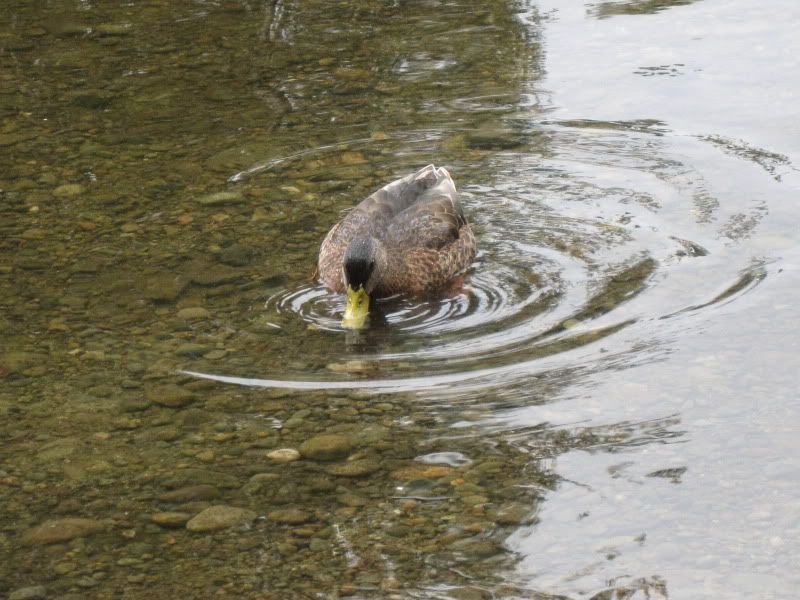 No? Ah well, there's probably something to eat on the bottom of the pond.
A little further along is a playground, with a plaque and a little history lesson.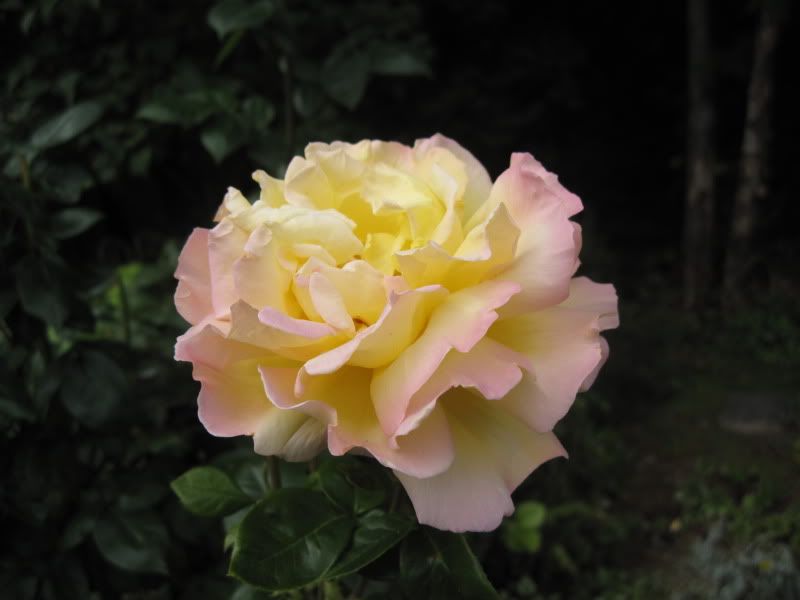 A house up ahead has a pretty rose right by the road.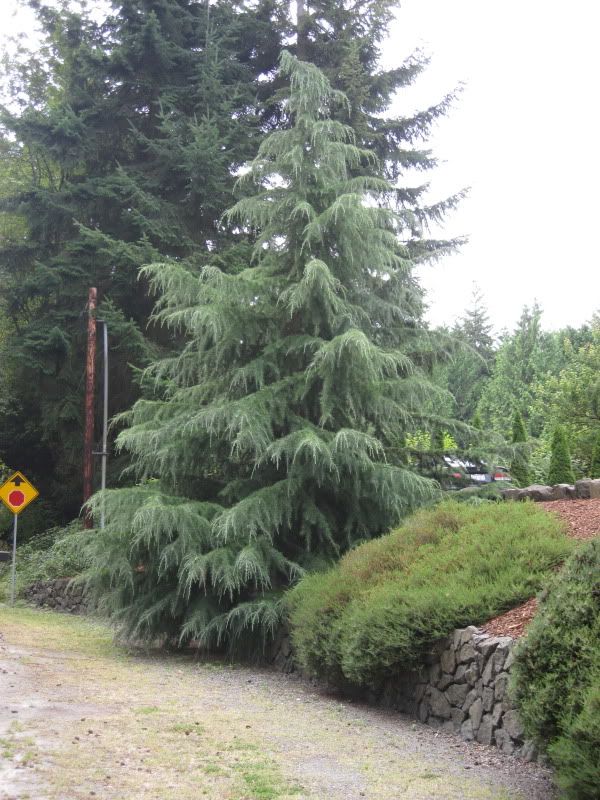 And I really like this tree, with its drooping silvery branches.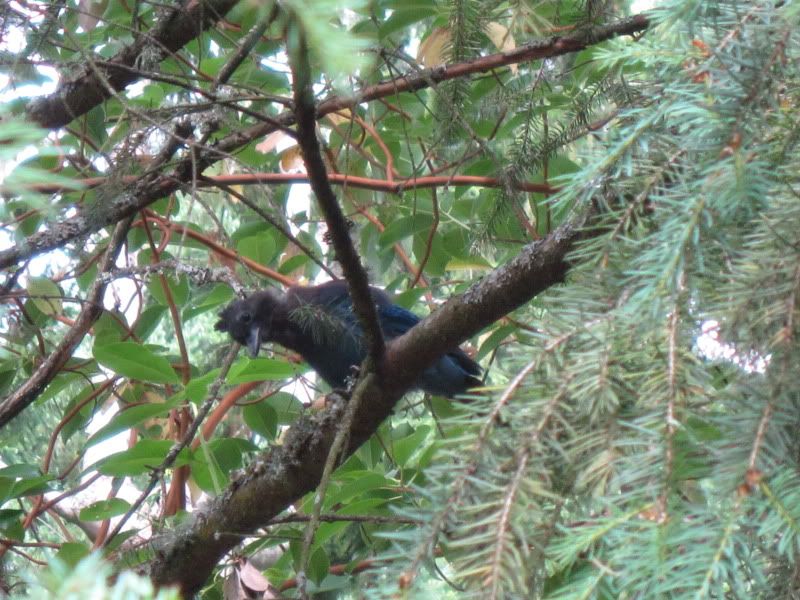 Around a curve I pass this Stellar Jay, who eyes me curiously.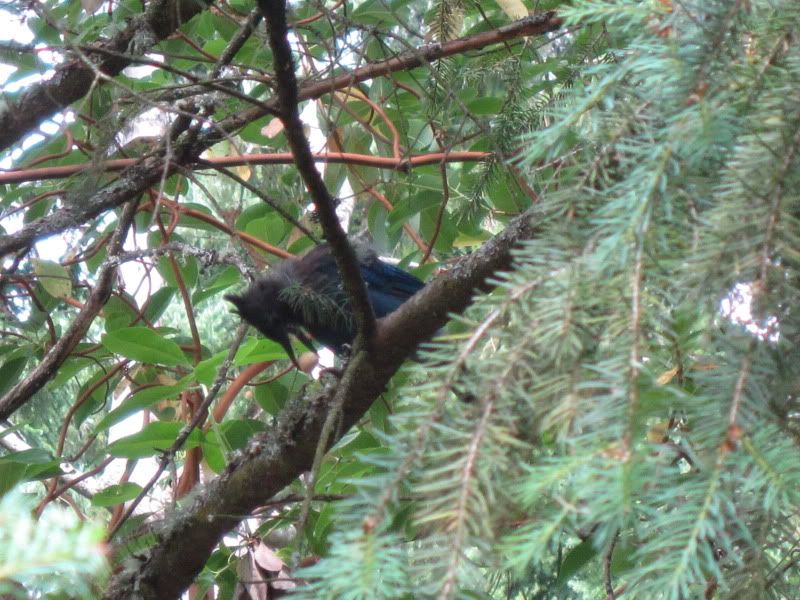 Then he goes back to trying to crack open this nut.
I'm nearly all the way around the lake now, so I head off down a side street toward the center of town.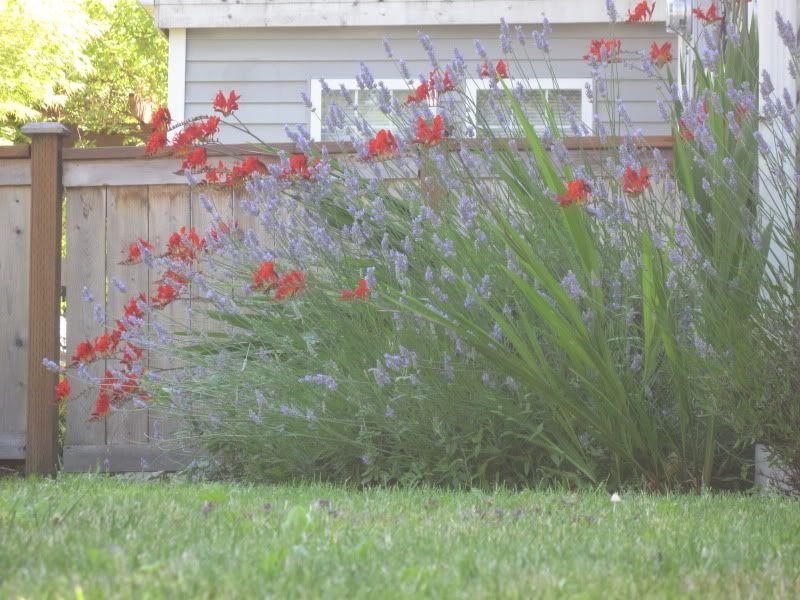 I pass a garden with this pretty companion planting -- Crocosmia and Lavender.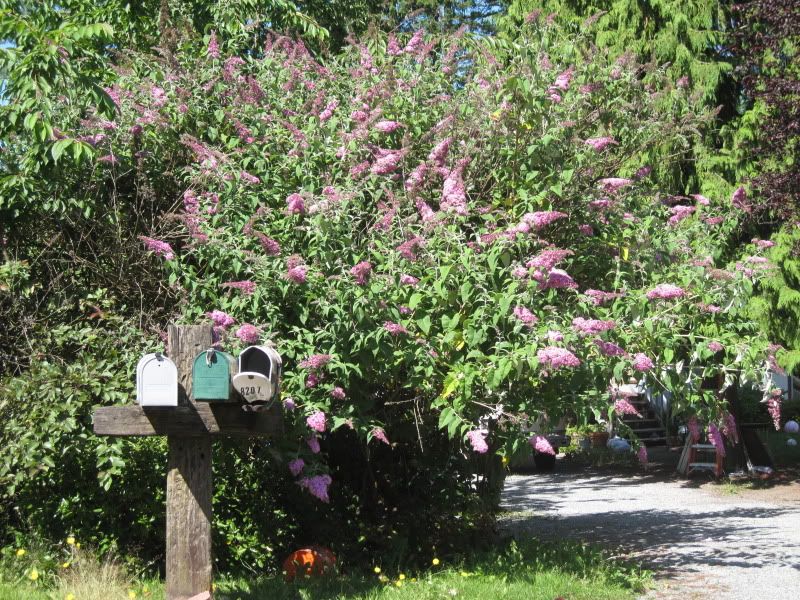 A butterfly bush nearly engulfs a set of mailboxes.
I turn a few corners and there at the bottom of the hill is the town center. On a clear day, there is a good view of
Mt. Rainier
.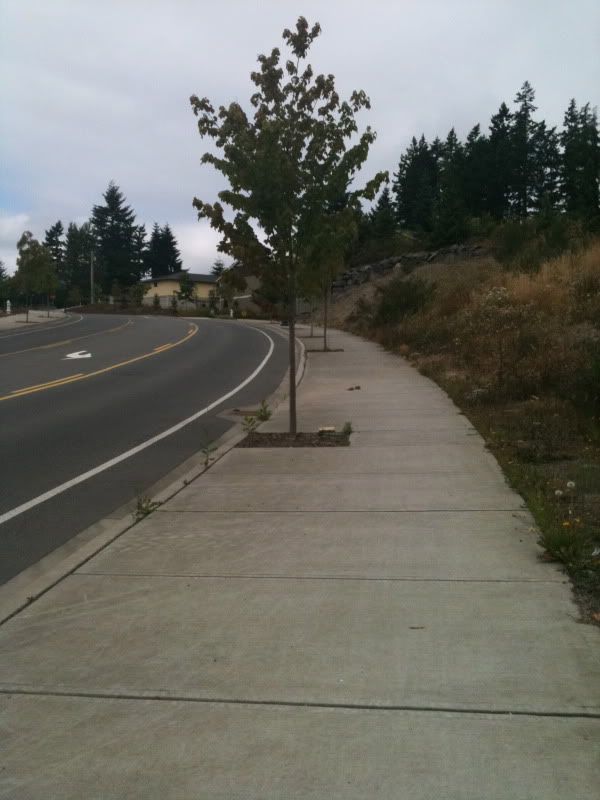 This hill is so much easier going down!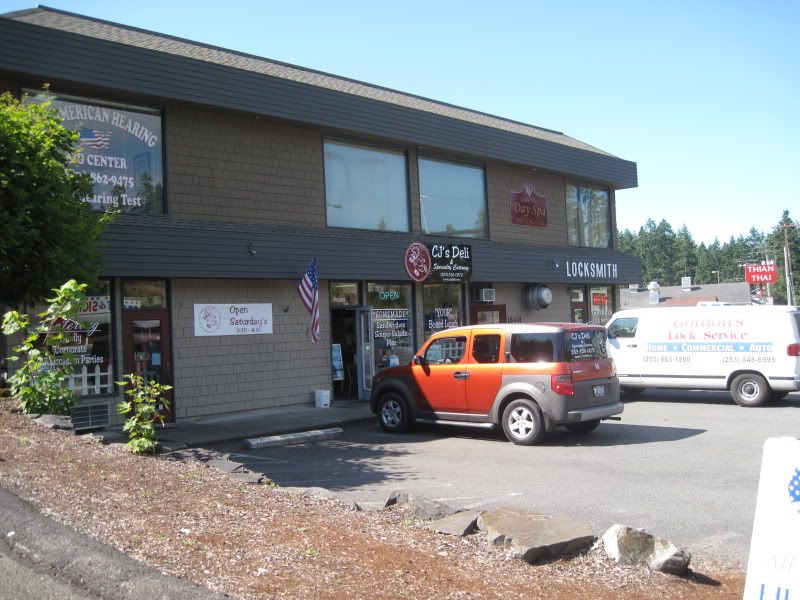 At the bottom of the hill is our favorite sandwich shop -- CJ's Deli.
It's nearly lunchtime, and I'm tempted, but a salad is waiting for me at home.
A little further on is the Bonney Lake Community Garden.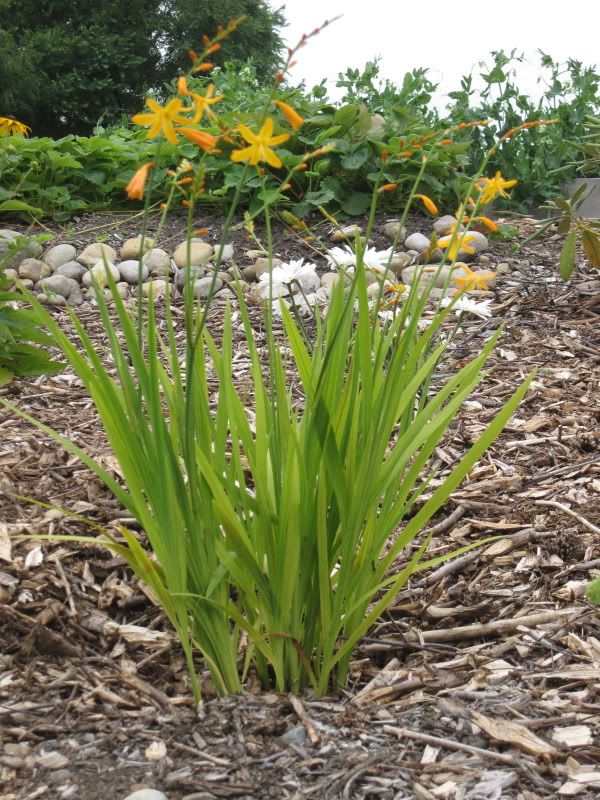 A yellow Crocosmia near the entrance.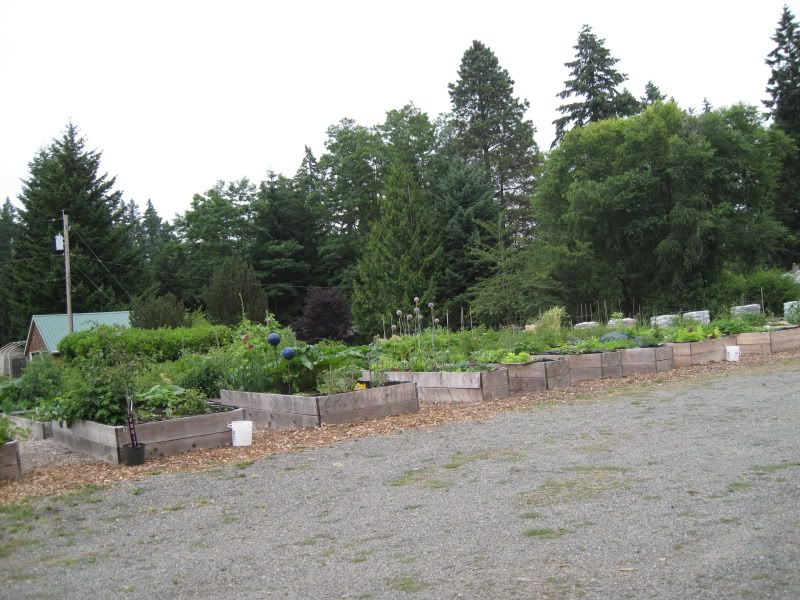 The garden has row after row of lush, well-tended raised beds full of vegetables.
Around the corner from the community garden is our local library, which I frequent.
Well, it's just about time to head back home. On the way we pass the town's combination fire and police headquarters.
Outside on the firehouse side of the building is an ornamental pond, built to commemorate lost firefighters.
And in front of the building is another plaque with a little history, as well as a look at the town's first town hall.
Only a few more corners, less than half a mile, and I'm home. Thanks for coming with me. I hope you enjoyed the trip!
It won't be long before I am walking 4 miles regularly, to and from Lake Tapps, the big lake in our town where all the recreation happens -- swimming and boating. If you come along with me on that walk, you will see the town's current town hall.