First of all, I have lost more weight. As of this morning, I am down a total of 12.5 pounds! Yay me!
Second, we like to eat out, I'd say at least twice a week. (Sometimes 3). How can I stay on a diet and still eat out? Well, it helps to eat at restaurants that I know have a good salad. But even at ones I'm not familiar with, there is almost always a salad of some kind on the menu. So that's what I order. A salad with lots of greens, and some kind of protein.
Three that seem to be on a lot of different menus are Oriental Chicken Salad, BBQ Chicken Salad, and some kind of salad with a beef topper, whether it's called Steak Salad, Carne Asada salad or Steak Fajita Salad.
Here are two different versions of an Oriental Chicken Salad, from two different restaurants.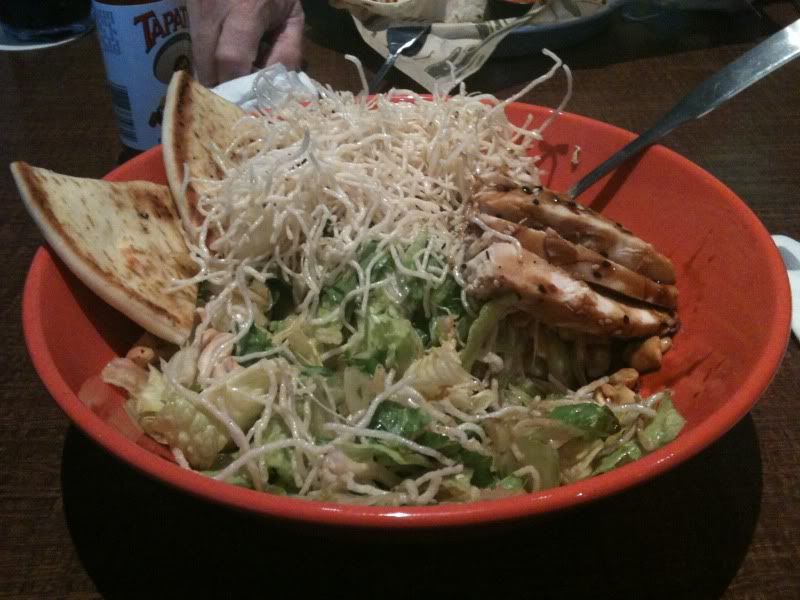 Yep, I ate the grilled flatbread. It's really good. I've been served bread at a couple of other restaurants, and if it's not remarkable, I ignore it.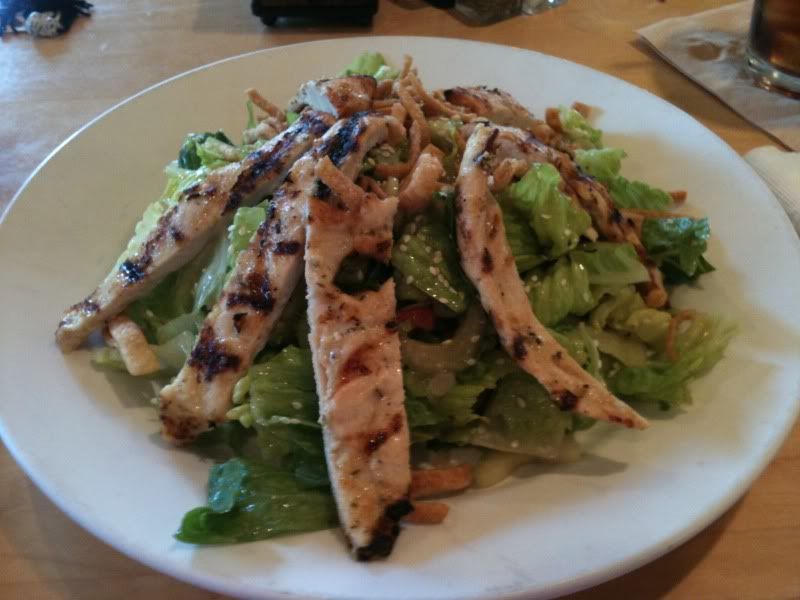 Here's a BBQ chicken salad. I've had a version of this salad at another restaurant. (Didn't get a picture of that one, though). I also make my own version of this salad too, which I posted a picture of in
this post
.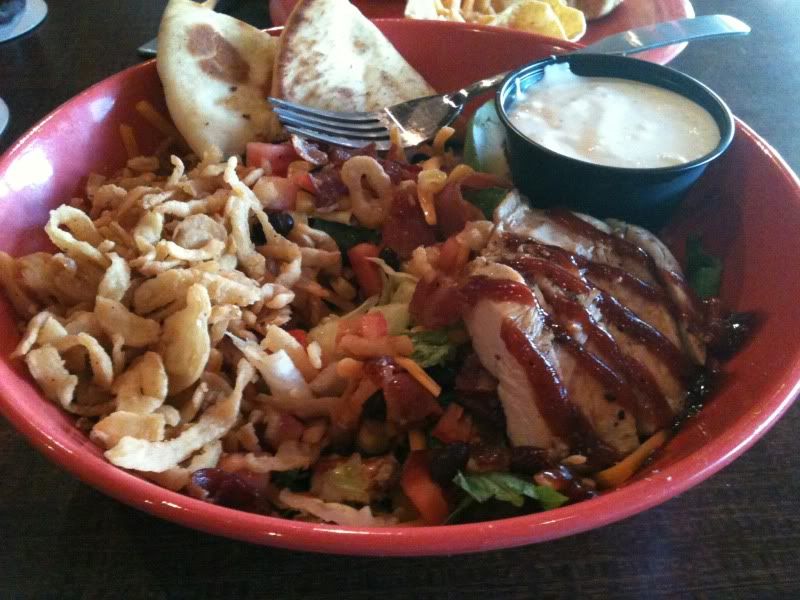 And here are two versions of the steak salad.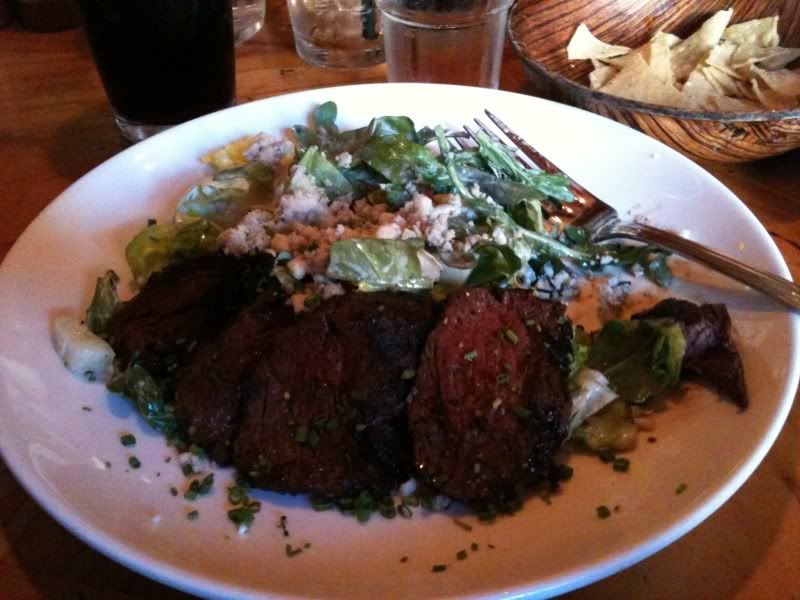 This one came from a high-end Seattle restaurant called Peso's. Thinly sliced Carne Asada, greens with creamy dressing, and blue cheese. Also artfully sprinkled chives.
And here is one that I got this past weekend from a little Mexican hole in the wall in Olympia called El Nopal. This one had greens, raw green pepper and tomato, and cooked onions. It was all very fresh, and had guacamole and sour cream underneath the steak, and no dressing. It didn't need it, the yummy juices from the steak and onions and the guac and sour cream all combined to make it delicioso!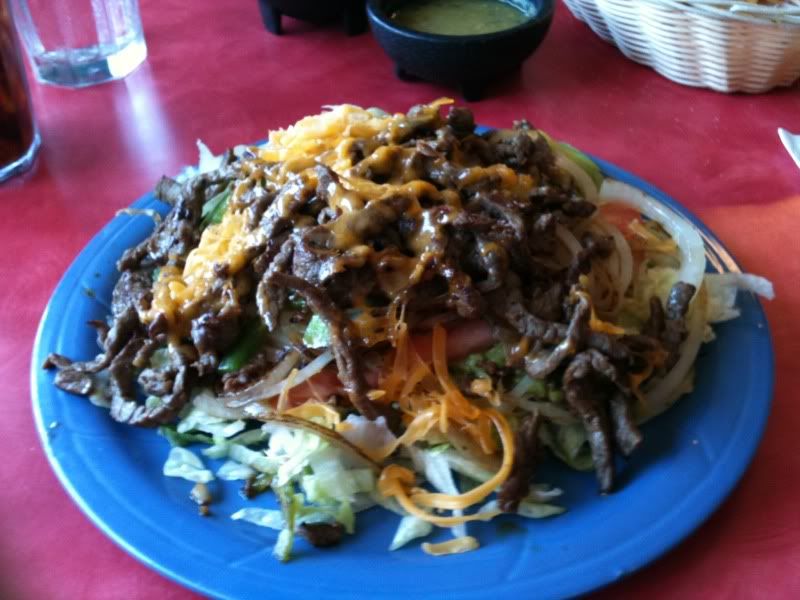 It smelled like a cheese steak sub, and it was delicious! I was happy with both versions (but the check for the second was a lot smaller!)
I may have time for another post this week, but for the most part, I am preparing to go away on an Alaskan cruise with my husband, a week from today. I'm trying to clean the house and get ready to go, so if you don't hear from me for a few weeks, that's why. We are celebrating our 30th wedding anniversary. It's silly to go on a cruise and not indulge. The food is usually fabulous, so I don't plan to deprive myself.
BUT... I also don't plan to pig out and throw caution to the winds. Moderation.