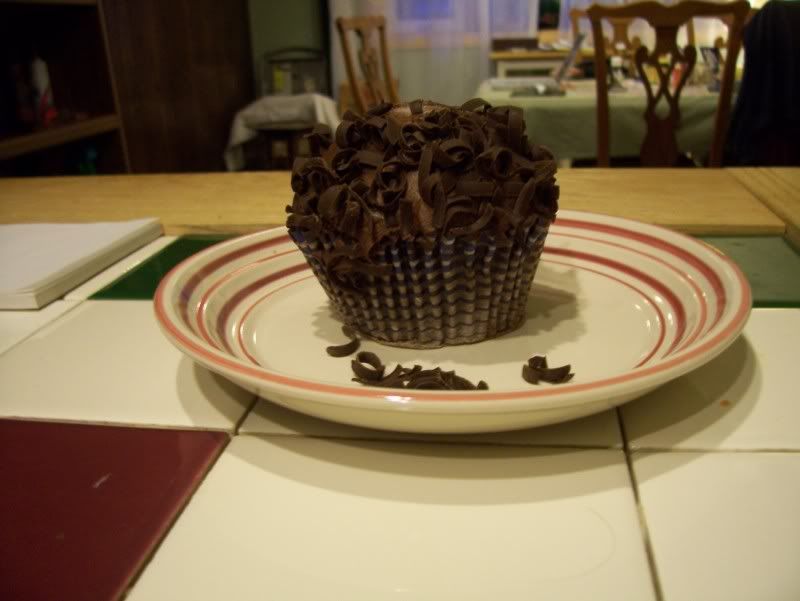 I don't know where this mindset came from, that I have to seek out and eat every permutation of chocolate cake on the planet. I've come to the conclusion recently that essentially chocolate cake is all pretty much the same. Some is more moist, sometimes it has nuts or fruit or coconut or caramel or is more chocolatey. Or it has a creamier ganache frosting.
But at heart, it's all alike. And I've been eating it for 55 years, so I think by now I've eaten it in just about every version possible. There's no need to keep trying it to see how this one is, or how that one is. There are lots of other foods on my bucket list that are way ahead of chocolate cake.
And even if there is some wicked great version that I've never tried, it will all still be there when I'm thinner.
And by the way, if I can resist chocolate cake, all you chocolate chip cookies out there don't stand a chance. Don't even bother tempting me.